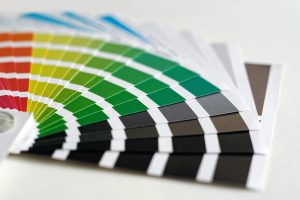 Gray Mountain, LLC is a reputable company offering an extensive range of painting services to cater to the needs of both commercial and residential customers. We pride ourselves on being licensed and insured, ensuring that our clients receive the highest level of professionalism and quality in every project we undertake.
Our team of skilled painters possesses a wealth of knowledge and expertise, allowing us to execute painting projects of varying scales and complexities. Whether it's a small residential makeover or a large commercial renovation, we have the capabilities to handle it all.
For our commercial clients, we understand the importance of creating an appealing and professional environment that aligns with their brand image. Our experienced painters collaborate closely with businesses to understand their specific requirements and deliver tailored solutions that exceed expectations. From office spaces to retail establishments, restaurants, hotels, and more, we transform dull and outdated spaces into vibrant, inviting areas that leave a lasting impression on clients and employees alike.
At Gray Mountain, LLC, we also cater to the unique needs of residential customers who seek to enhance the aesthetic appeal and value of their homes. Whether it's interior or exterior painting, our team ensures meticulous attention to detail, utilizing high-quality materials and modern techniques to achieve flawless results. From selecting the perfect color palette to precise execution, we work closely with homeowners to bring their vision to life, creating living spaces that reflect their personal style and preferences.
Our commitment to customer satisfaction goes beyond just providing exceptional painting services. We strive to offer a hassle-free experience by adhering to deadlines, maintaining open communication, and respecting our clients' spaces. With our licensed and insured status, customers can have peace of mind knowing that their property is in safe hands throughout the entire painting process.
Choose Gray Mountain, LLC for professional, reliable, and top-notch painting services that transform commercial and residential spaces into captivating works of art. Contact us today to discuss your project and let our experts bring your vision to life.
SERVICE AREA
Gray Mountain provides painting services in the following areas: Post Falls, Coeur' d Alene, Hayden, Rathdrum, Spirit Lake, Sandpoint, Spokane, Spokane Valley, Liberty Lake, Otis Orchards, Airway Heights, Mead, Wallace, Silver Valley, Blanchard, Newport, Newman, Athol, Sagle, Dalton Gardens, Elk and Deer Park.
We can travel to Boise if your project is expected to take a week or more to complete
Hours of Operation depends on each project. We can work around your schedule if needed so we are not in your way or in your customers way causing a disturbance.
SERVICE LIMITS
Gray Mountain is limited to both commercial and residential structures 3 floors or less.
We limit our services to Northern Idaho and Eastern Washington. We will travel to the Boise area or Western Montana for extended stay commercial projects.
SERVICE REQUIREMENTS
Contact us for a free estimate!  Should you wish to secure and schedule our services, we will require 1/3 down payment of the estimate.